Home
Classified
Classified
Newsday acts as a powerful conduit between buyers and sellers with our three interactive marketplaces: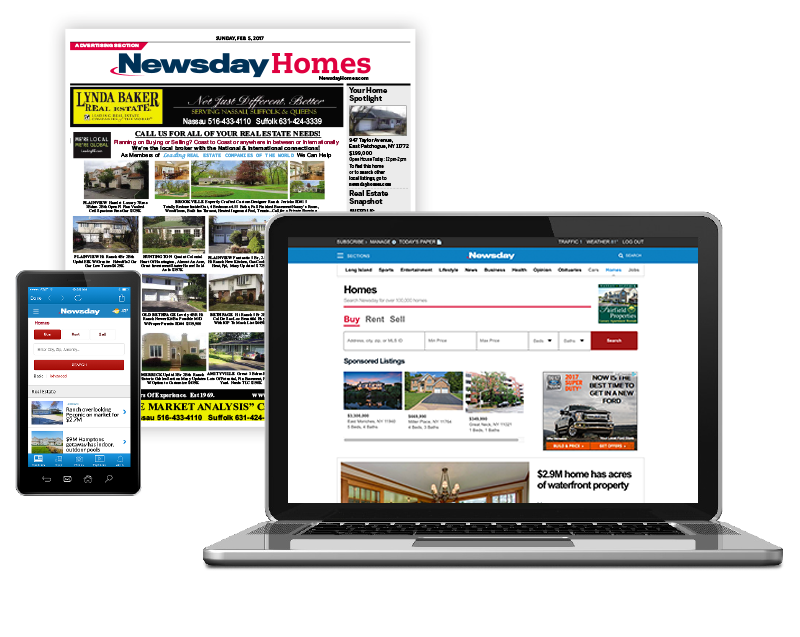 Homes
NewsdayHomes offers can't miss curb appeal and encourages user engagement with a dynamic advertising environment.
Connects consumers to local content, commerce and communities
NewsdayHomes appears in print and digital
Reach active and local home buyers
Special real estate print sections every Friday and regional sections every Sunday
More Details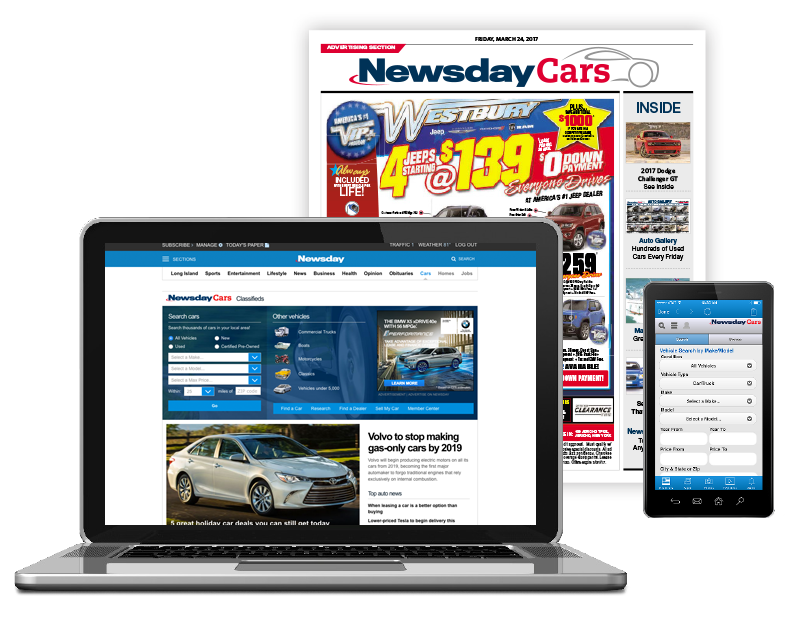 Automotive
NewsdayCars targets car buyers with response-generating cross-platform automotive marketing programs.
NewsdayCars.com features search technology that drives qualified buyers directly into your showroom
Print and digital opportunities for automotive advertisers
Special automotive print sections 2x per week
More Details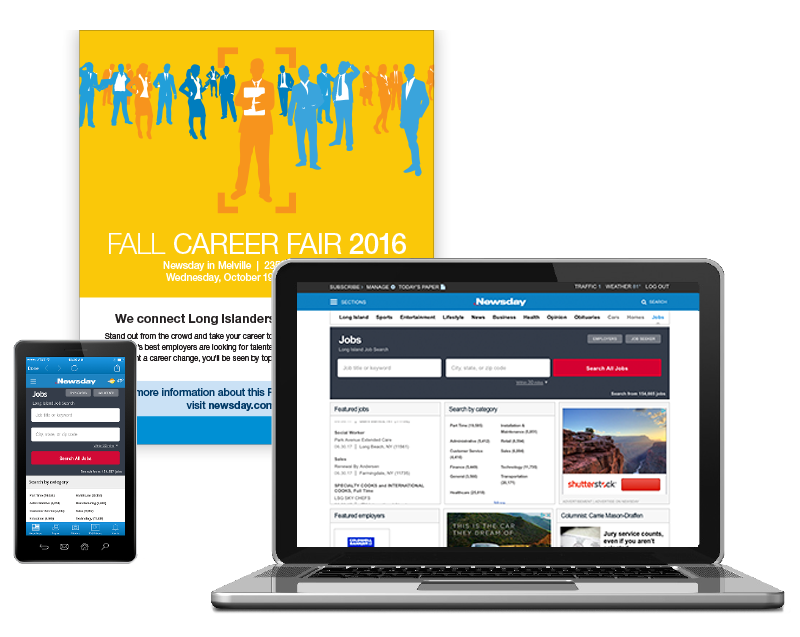 Recruitment
NewsdayJobs is now powered by Real-Time Job Matching Technology™, the largest recruitment network in North America. NewsdayJobs in both print and digital reaches your most qualified candidates.
Connects employers and job seekers across thousands of websites
Get up to 5x the qualified response with optimized performance
Special recruitment print section every Sunday
Bi-annual (Spring & Fall) Career Fair at Newsday Headquarters
More Details